Timken (or equivalent)
LM12748/LM12710 (Set 34) - REM Finished
---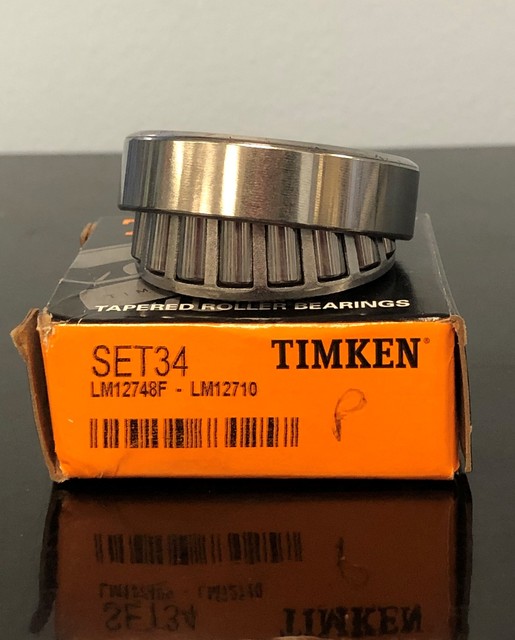 This is an all-steel cage bearing.
New England Gear Polish stocks premium name brand front wheel bearings that have received our SIF REM finish.
There are many different combinations of bearings in front ends. However, almost all front ends use TWO each of the following bearing sets. A set is one bearing and one race. Listed below each set number are the part numbers we use for our bearing/race combinations.
---
Brand: Timken (or equivalent)
Part number: LM12748/LM12710
Price: $32.00
---