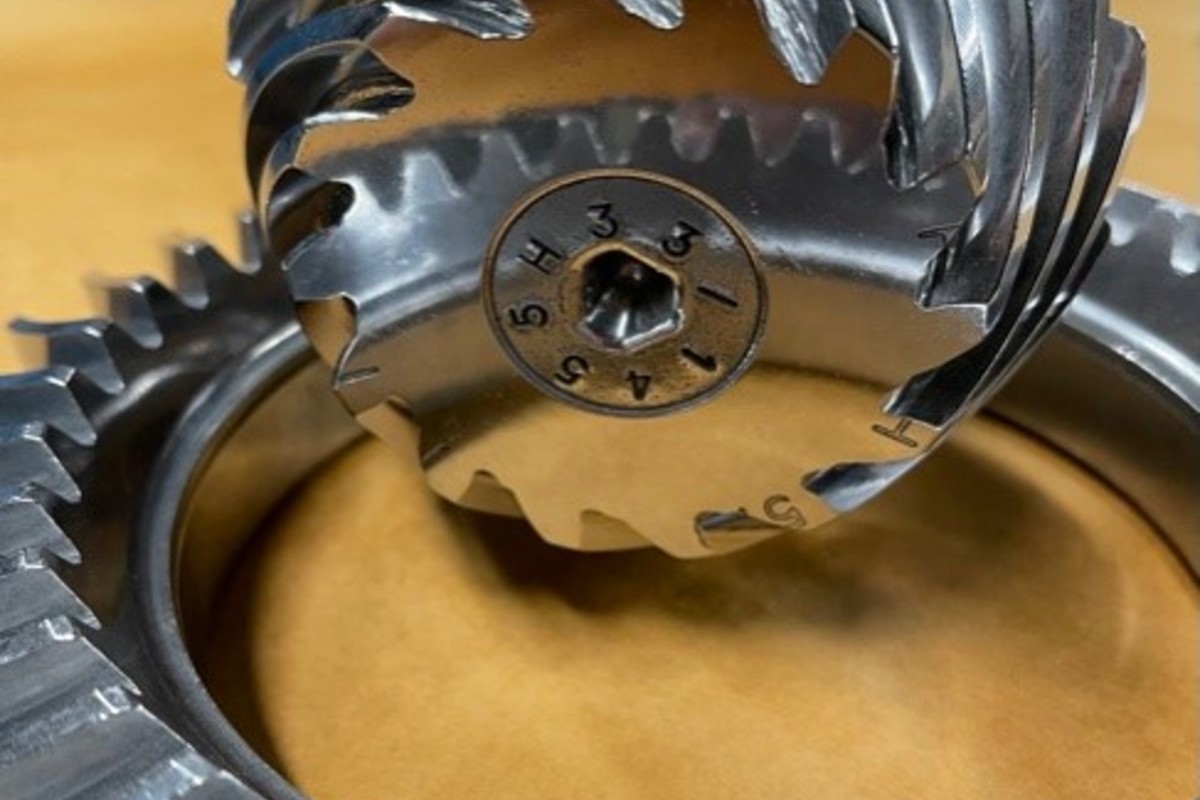 Gear components often have complex geometries as well as high speed and efficiency requirements. These parts can experience high operating temperatures and severe loads which necessitate more durable parts. REM's Isotropic Superfinish (ISF®­­­) Process solves these problems by reducing friction resulting in extended component life and increased fuel efficiency. The ISF Process creates a smooth, micro-textured surface for enhanced oil retention properties and is metallurgically safe. These ISF processes are robust, easy to automate and are tightly controlled to preserve the component's geometrical integrity. Ring and Pinions are our number one service. Don't forget the pinion and carrier bearings too.
We also do spools and posi gears.
Consider the REM® Black coating after micro polishing if you run offroad, endurance or high-speed circle track or drag racing. This coating is an oil absorbent sponge. Help keep the lubrication where you need it in demanding applications.
If you run a high horsepower drag car and are experiencing limited life of your gears, talk to us about cryogenically treating your gears before NEGP polishing. Cyro and REM gears can make a big difference in gear lifespan.
Ring & Pinion FAQ's:
Can used gears be polished?
Answer: Yes, if they are in good shape. Don't worry if they have been sitting on the shelf and got a little rusty either - we can clean them up.
How does this process affect break in?
Answer: For the most part, we can eliminate break in. This is important in a race car that may not be able to get miles put on the new gear set before hitting the track. One of the biggest benefits to reduced break in is for the 4 x 4 folks who have installed big tires and then have to re-gear to get the power band back. This places increased stress on the differentials and break in is critical in these applications. We hear from our 4WD shops all the time about gear failure with untreated gears - it seems like having to be a patient off roader for the 500 to 1,000 mile break in period is just a little too hard for some... so let NEGP take the worry out of the process and get you to the fun faster!
Can you measure the difference before and after REM polishing the gear set?
Answer: We recently had a customer report in his road racer a 30 degree reduction in operating temps after NEGP polished the gear set, did the REM Black process and also polished the carrier and pinion bearings. That is the reduction in friction that is possible with this process.
What is the procedure for getting the gears polished?
Answer: You can have your new gear set or sets sent directly to NEGP.Include the overhaul kit too so we can finish the bearings for you. Just email us and let us know your contact info and what gears you are having sent to us. We will contact you when they arrive and send you a picture of what we received. Then it's 3 to 5 business days and the gears and bearings will be done. We will call you with the total including shipping.
What does all this cost?
Answer: A single ring and pinion set is $125 (10" or smaller). Two or more the price drops to $115 per set. You can REM black your ring and pinion for an additional $35. We can do your bearings for $10 a set, so $40 for your carrier and pinion bearings in the average rear axle. We also stock bearings for most popular rears. Call for pricing on these.
Gallery
Rear Axles Photo Gallery
REM Finished Ring & Pinions Photo Gallery
Back to Services