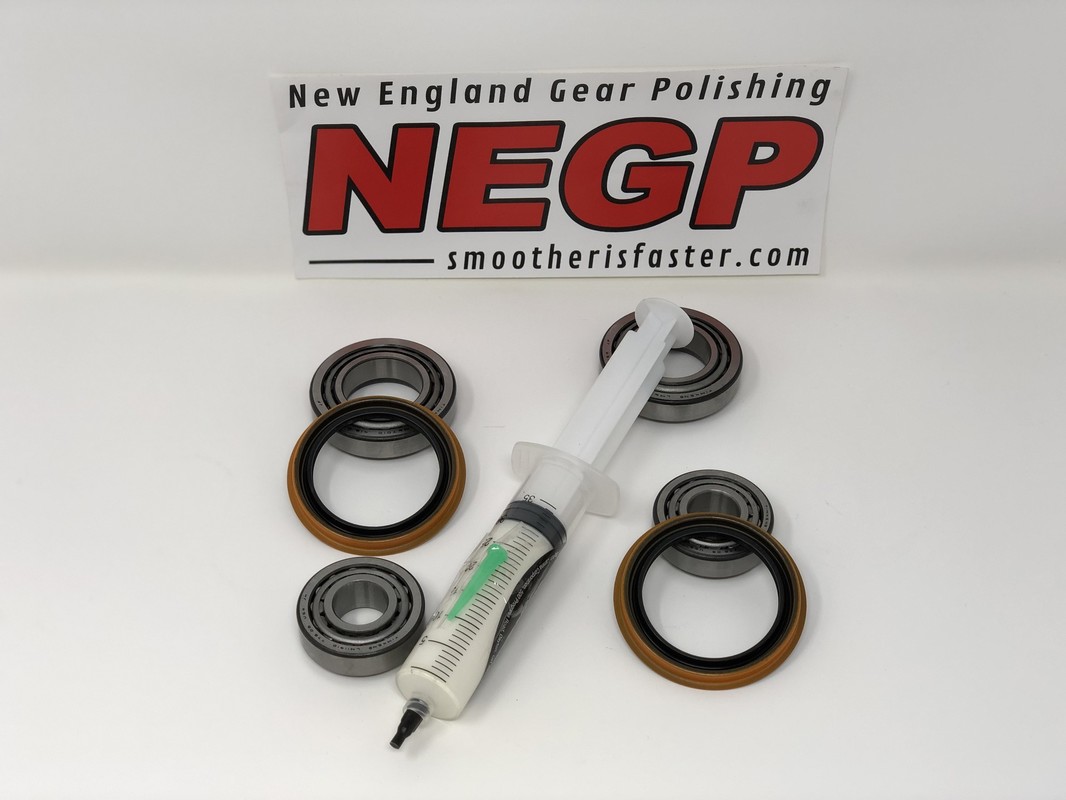 Sep 10, 2019
The new SIF (Smoother is Faster) bearing, grease and seal line is finally ready!
Have you ever watched a really nice car get rolled around a garage or pit area by one person EASILY? Ever wonder what it takes to reduce the friction in the wheels and driveline to be able to do that? This is what NEGP does with our REM finishing process.
In our services section you can see what we do to transmissions and rear ends to reduce drag and cut operating temperatures. At NEGP we do this work all the time for hot street cars, serious race cars, trucks and motorcycles of all types. The reduction in horsepower loss through friction elimination, the lowering of operating temperatures, and the ease of shifting all result in improved performance and better reliability.
NEGP also does bearings of all types for your front end, differential and transmission. However, up to this point we have relied on you to send us your bearings to REM finish - and we know that isn't always practical. So now NEGP is proud to offer the SIF line of REM finished wheel bearings, low drag grease and low drag seals for the front ends of the cars you drive on the street and the track. The kits are designed for your stock spindles. Just change the bearings, seals and grease with these high quality parts and feel the drag disappear. We have these bearings and kits on our shelf and ready to ship NOW!
Back to News